iris CAN2WiFi Module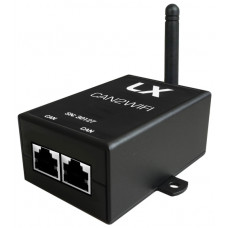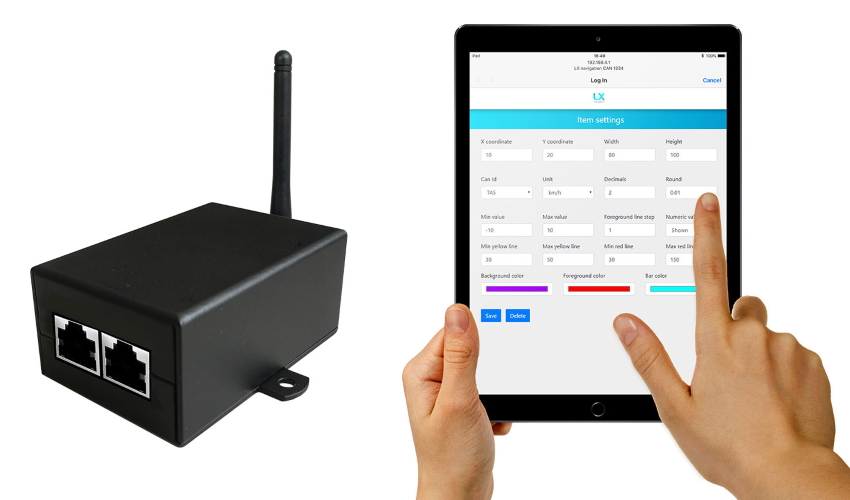 To use the iris configurator, connect your iris device to the CAN2WiFi device via a single CAN BUS cable. The CAN2WiFi device will provide a WiFi signal. Use your smart device (PC, Mac, Smartphone or Tablet) to connect to your iris device via WiFi and start configuring iris device in the web browser.
The CAN2WIFI device is a configuration device for your iris series devices. The device is essential for pilots and manufacturers with special needs for configuration. Aircraft manufacturers can now stock the units and configure them along the way, by their needs and specification. You can easily connect via CAN2WIFI device to your iris device and set different airspeed values, colours, units etc. You can use any smart device or PC/MAC to establish connection with the website interface.
Power
Power consumption: 40 mA @ 12 V DC via CAN BUS cable only
Input power: 12 V DC via CAN BUS cable only
Enclosure
- Housing: Black aluminum
- Dimensions (width x height x depth): 62 x 41 x 27 mm (2.44 in x 1.61 in x 1.06 in)
- Weight: 60 g (0.13 lbs.)
- Operating temperature: -30°C to 85°C (-22°F to 185°F)
- Humidity: 30 % to 90 %, non-condensing