Iris EFIS PRO 80 (master)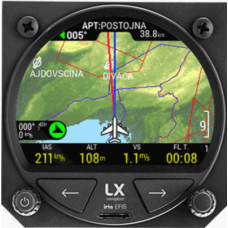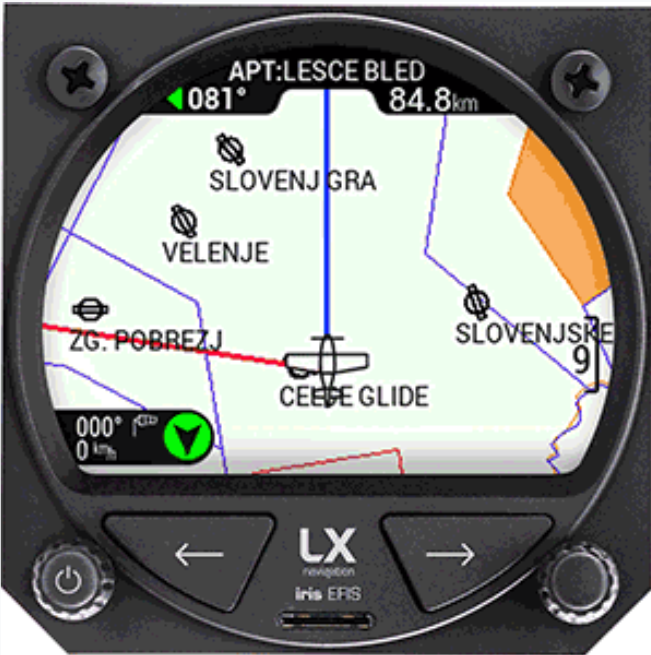 With its intuitive user interface, the iris EFIS PRO is designed according to the highest standards of visibility and ease of use. Its internal backup battery has 3 - 5 hrs of battery life which is only activated if you lose power mid-flight.

EFIS with airport navigation, route navigation, airspace, G-force, logbook and airspace support, wind calculation. Includes backup battery, Voice Module, WiFi, Bluetooth, OAT

Panel Cut-out
Power and battery

Power supply: 9 – 30 V DC
Power consumption: 150 mA @ 12 V DC / 100 mA @ 24V DC
Battery: Built-in battery (3 hours)
What's in the box?
iris device
power supply connector
M4 x 6 screws
CAN BUS cable
GPS Antenna (optional)
OAT sensor (optional)
Connectivity
pressure input(s)
RJ 45 CAN port
RJ12 OAT port
SMA connector for GPS (optional)
power supply connector
Processor and memory