Pilot Aware Rosetta Kit - with external antennae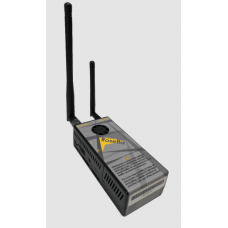 PilotAware Rosetta with External Antennae kit.
Currently Unavailable


PilotAware has been committed to the development of low-cost electronic conspicuity since 2015. After the resounding success of the PilotAware Classic unit, we now announce the release of our new product PilotAware Rosetta. This is our most comprehensive and powerful product to date.
Rosetta Introduction

Rosetta is an inexpensive portable, electronic traffic awareness system developed by PilotAware that is used to help you "See" other aircraft and for you to "Be Seen" by PilotAware users and OGN-R stations for the purpose of tracking and Search and Rescue. This can be GA aircraft, Permit aircraft, Microlights, Hangliders and Paragliders. PilotAware is also available as a permanent installation.

Rosetta retains all the original PilotAware features and functionality but now has updated hardware and software built into a new 'all in one' package. Rosetta includes an updated processor, new radio bridge, new low noise receiver, new antenna, larger storage and greater I/O.

Like all PilotAware products Rosetta transmits your aircraft's GPS coordinates which will then be received by local aircraft using any PilotAware product and the OGN-R stations. ADSB, Mode-C and Mode-S signals will also be detected by PilotAware Rosetta. FLARM equipped aircraft will be detected when flying within range of an OGN-R station. No other product available today can detect as many different aircraft types as PilotAware.

Rosetta uses WiFi to link to your mobile device(s) to interface with your favourite navigation package(s). Additionally Rosetta can be wired permanently to suitable navigation packages that accept a wired RS232 interface.
PilotAware Rx (1090/869.5MHz)





P3I: from PilotAware equipped aircraft.




ADS-B: from an ADS-B Out transponder




Mode-C: from a Mode C transponder




Mode-S: from a Mode S transponder




FLARM*: From a FLARM transceiver*When in range of an OGN-R transceiver.




PilotAware Tx (869.MHz)

GPS Location: Coordinates relayed from onboard GPS
Aircraft Altitude: Taken from GPS
Aircraft's HexCode: An editable configuration setting
Aircrafts G-Info: An editable configuration setting

The bundle includes;
1 x PilotAware Rosetta
1 x 869.5MHz external antenna with BNC connector
1 x 1090MHz external antenna with BNC connector
2 x 2 Metre LMR240 low loss coaxial cable with SMA-BNC connectors

1 x Remote GPS Antenna
1 x Anker 12V Power Supply
1 x 12V Power Socket
Cable Ties
Downloadable Installation Instructions.
Subsequent years licence renewal fee. This is currently £12 + VAT per annum.
* Note to Glider Pilots: Pilot Aware does NOT 'transmit' FLARM. *