Air Traffic Display 57mm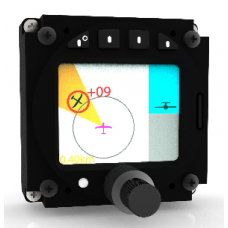 Air Traffi Displays offer tremendous situational awareness.

And excellent for use with Power Flarm devices showing ADS-B and Transponder traffic.
Be able to see all your teammates and all other aircraft around you, know when they climb and see if there are hazardous traffic conditions emerging.
extremely easy to use
accurate climb rates and tactical data of all other aircraft
Butterfly Multi alarm
very easy to install
automatic brightness increase in sunlight