LX NAV LX9050 Club with Flarm, IGC Logger, SD Card, V9 Vario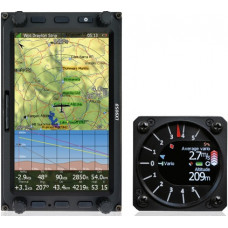 LX NAV Computers for the twenty First Century. Reliable, accurate and always upgradeable.
Aimed at pilots of all levels.
The Software is used across the range of LX 80xx/90xx flight computers.
All devices support the same software features.
| | | | |
| --- | --- | --- | --- |
| | | | |
| LX 8080 / LX 8000 / LX 9050 | | | |
| | Full | Club | Simple |
| IGC approved flight recorder | Yes | Yes | X |
| Built-in GPS | Yes | Yes | X |
| Voice messages | Yes | X | X |
| Profile customization with LX Styler | Yes | X | X |
| Terrain | Yes | X | X |
| Map | Yes | X | X |
| Flarm module | Optional | Optional | X |
| | | | |
7 pages (Airport, Waypoint, Task, Setup, Info, Near, Statistics)
Customisable personalised sub-pages via LX Styler
Configurable display layout (nav boxes, colours, sizes etc.)
Multi language user interface
sound and voice messages supported
simple landscape / portrait conversion
Smart power management
Audio equalizer
Preloaded worldwide terrain, maps, airspace and airport databases
Free database update (airspace and airports)
Integrated flight recorder (also for JET & FES)
Remote stick control supported
Import / export of TP, TSK, and (APT)
PDF reader
Easy firmware update via SD card or USB
Grand Prix rules and finish ring supported
JDU & FES monitoring
Custom map terrain colour scheme (Mountains, Flatland)
Near Mode (easy selection of landable fields)
Position Report (useful for ATC)
Statistics during and post flight