Trig TMA44 Audio Panel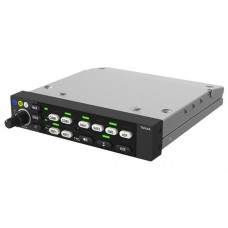 TMA44 - Standard Audio Panel
The TMA44 suits aircraft owners looking for a great value panel that covers general aviation requirements. This panel supports 2-4 seats with independent control of crew and passenger audio. The TMA44 enables simple control of all your navigation, communication and entertainment choices – benefiting from Trig's 'Better by Design' philosophy. The result, a logical and high quality interface that's easier to use. The TMA44 has features pilots need to operate in both IFR and VFR flight, whilst providing mono entertainment options too.
Product features
• Great value mono panel – supports 2 to 4 seats
• Audio performance includes 'smooth fade'
• 'Better by Design' – logical and easy to use interface
• Marker beacon receiver – with indicators
• EASA and TSO Certified
• Two year worldwide warranty
Product description
The TMA44 has two additional unswitched inputs included for audio alerts, such as stall or undercarriage warnings. The option of playing music via two custom inputs is enhanced by the TMA44's 'smooth fade' feature. This automatically adjusts music levels to ensure vital radio information is always clearly received.
The TMA44 equips you for navigation and IFR flight, with switched inputs for; Nav 1, Nav 2, ADF, Aux and DME. An illuminated marker beacon for ILS approaches adds visual cues to marker audio tones. All switchgear has a positive feel, with adjustable panel illumination for a great user experience day or night.
The unit deploys an industry standard 44 pin connector allowing a simple retro-fit with older audio panels and is designed to fit into a standard avionics rack. The TMA44 is a popular choice for GA aircraft owners looking to enhance their audio system, getting core functionality in a cost effective package.

All Trig products come with a two year warranty, supported by a global network of Approved Trig Dealers and Trig Service Centres.