TRIG TT31 Mode S Transponder - Unit Only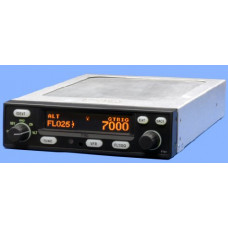 The TT31 is a power-efficient, inexpensive, Mode S transponder that meets the European elementary surveillance requirements. The TT31 fits in the same mounting tray as the KT76A transponder, making it a great choice for either upgrades or new installations.
Features:
European Mode S
Low Power Consumption
No Cavity Tube
240 Watts Nominal Output
Plug and Play Installation
Backlit LCD Display
Easy to Use Rotary Knobs
Timer/Stopwatch Function
Altitude Monitor
Supports 1090ES ADS-B out
The TT31 is TSO approved for fitting to European and FAA registered aircraft.
All Mode S transponder upgrades for EASA (CAA) certified aircraft must be carried out by a licensed engineer using a Minor Change approved by EASA. The TT31 plug and play design minimises the cost and downtime for the upgrade, and the Trig library of pre-approved Minor Changes (see link below) for popular aircraft types means that for many customers there are no EASA fees to pay either! Contact LX avionics Ltd for more information.
Available in 2 versions; one for plug in replacement for KT 76A (part number 00220-00-01) which comprises just the transponder and the other for new installations and supplied with mounting tray, connector kit, installation manual (part number 00225-00-01)