Oudie N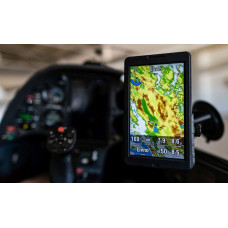 A new generation of Oudie is on final glide
Pre Order Now for first UK deliveries!
Upgrade your old Oudie to Oudie N
Do you have an old Oudie 1 or Oudie 2 that you want to upgrade to an Oudie N? We have an exchange program for you. Send your old device to your favorite Naviter reseller or directly to Naviter to receive £100 discount for your Oudie 1 and £200 for your Oudie 2 device.
We do not exchange Oudie IGC for an Oudie N just yet. The IGC approval process is in progress and it will take some time. Once that process is complete, there will also be an exchange program for your Oudie IGC device.
Expect
Very bright, sunlight readable display
Full HD screen resolution
15+ hours of battery life at full screen brightness
SeeYou Navigator pre-installed
Wifi, Bluetooth LE & 4G/LTE connectivity
XC and competition tasks
Offline maps
Seamless integration with SeeYou
Charge your phone from Oudie after landing
Oudie N Specification
| | |
| --- | --- |
| HARDWARE | |
| Screen | 5.5 inch screen size |
| | 1920×1080 Full HD resolution |
| | 1000 nits brightness |
| | Portrait and Landscape orientation |
| | Multi-touch (pinch&zoom) |
| Size | 150 x 86 x 24 mm (5.9 x 3.3 x 0.95 inch) |
| Weight | 430 g |
| Battery | 16000 mAh |
| | 15+ hours autonomy at full brightness |
| | 20+ hours on a typical day with auto-brightness |
| | 64+ hours of continuous flight recording with screen powered off |
| | 6 hours charge time from empty to full |
| Sensors | High-precision pressure sensor (<10 cm) |
| | High-accuracy GPS, Galileo & GLONASS GPS receiver |
| | Gyro-assisted instant Vario |
| Connectivity | USB Type-C |
| | USB OTG |
| | Wifi, Bluetooth LE, 4G/LTE |
| | Wifi and Bluetooth Internet tethering |
| | Fanet+ (optional) |
| Memory | 4 GB RAM |
| | 64 GB Flash |
| Operating system | Android 9 |

| | |
| --- | --- |
| SOFTWARE | |
| Navigation app | SeeYou Navigator |
| | SeeYou Navigator upgrades included for the lifetime of the device |
| Maps | Worldwide, high resolution |
| | Street-level detail |
| | Terrain color scheme (SeeYou default) |
| | Outdoor scheme |
| | Light scheme |
| | Satellite maps (requires internet connection) |
| | Download maps for offline use in advance to reduce download |
| Task | XC tasks |
| | Racing tasks |
| | Assigned areas |
| | Elapsed time |
| | Free flight |
| Connectivity | External devices by Bluetooth Low Energy |
| Features | Record flight track (IGC file) |
| | Airspace warning |
| | Thermal assistant |
| | Final glide assistant |
| | Cross-country optimization |
| | Logbook |
| | Airport database |
| | Airspace database |
| | Fully configurable map screen |
| | Automatic airspace updates |
| | Pinch & zoom |
| Online features | Rain Radar layer |
| | Open Glider Network layer (OGN) |
| | KK7 skyways and thermals |
| | TopMeteo forecast layers |
| | SkySight forecast layers |
| | TopMeteo live Sattelite picture |
| | SkySight live Satellite picture |
| | Upload to Online contests |
| | Seamless integration with SeeYou Cloud |
| | Automatic airspace updates |
| | Automatic database updates |