D2 Delta S Aviator Watch with Beige Leather Band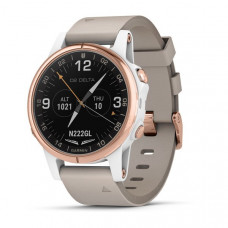 This is the beige band / strap and smaller version of the D2 Delta Aviator watch (which has a brown leather band / strap). This beige strap version has a 42mm case, while the leather strap version has a 47mm case. Check the other model as well.
Ask about case size (this one is 42mm), colours and maps included and we can check which others are available.
Check availability first.