Garmin GTX 23 ES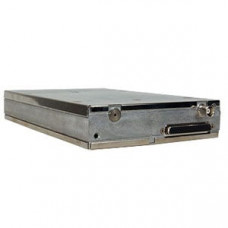 Designed exclusively for installation with our G3X™ electronic flight display system in light sport and experimental/kitbuilt aircraft, the GTX 23 is an affordable, full-featured remote digital transponder for Mode S traffic surveillance.
Get Next Generation ADS-B Technology
With Extended Squitter technology, the GTX 23 provides an affordable pathway to ADS-B compliance for the FAA's proposed Next Generation airspace system. When coupled with an approved position source – like our GTN series avionics – the extended squitter technology in the GTX 23 allows you to automatically transmit more accurate and useful traffic surveillance data – including aircraft flight ID, position, altitude, velocity, climb/descent, and heading information.
Monitor Traffic with TIS
With support for Traffic Information Services (TIS) alerts, the GTX 23 allows you to see the same traffic information your ATC controller is watching. TIS is a ground-based service that provides the relative location of all transponder-equipped aircraft in your airspace. This information is then displayed graphically on your G3X display or on an integrated Garmin GPS/Nav/Comm system.
Enjoy Seamless Integration
In addition to TIS traffic datalink capability, the GTX 23 features 250 W of power output, auto standby and easy entry of squawk codes using the controls on your G3X cockpit displays. Plus the fact that it's remotely mounted means you save valuable real estate in your panel. Better still, because it's an all solid-state design, the unit offers low power consumption and heat emissions, which ultimately translate into superior reliability and extra-long service life.