KRT2-TB2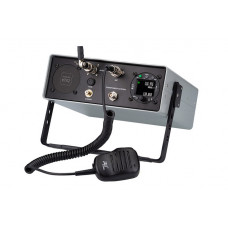 The KRT2-TB2 portable is the follow-on to the very successful TB1. Developed by PJ Aviation in South Africa in collaboration with Walter Dittel, Germany (now TQ Systems), with high local content, stronger, yet simplified construction, easier servicing, modern design and convenience of use. Reduction in weight without compromising strength was a major goal in the development and this was achieved with optimum use of a combination of high strength corrosion resistance alloys. Accuracy of dimensions and fit is achieved through the use of CAD/CAM in a highly automated facility in Johannesburg.

The TB2 housing has no plastic outer case. The alloy used in the outer shells and face is resistant to salt water corrosion and denting. A high quality powder coating is applied to the shells and face plates. The light grey/black colours are standard, but users placing high volume orders may choose their own colours.
The handle is polished stainless steel bar. A polished thin stainless steel cover clips over the face plate to provide a protected storage area for accessories during transport. This stores underneath during operation. Particular attention has been taken regarding the security of the battery during transport and rough use. Yet removal and replacement is an easy task.
PROFESSIONAL version – Internal mains charger with LED indication. Holmco dynamic tubular microphone supplied. Steel blade antenna with swivel base supplied. Stainless steel transport cover supplied.
4 weeks delivery