Sheet 8, England South Chart Ed20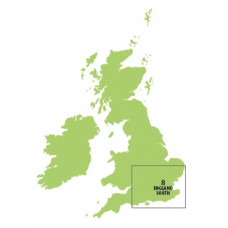 Edition 20, released 31th March 2016

CAA 1:250 000 England South aeronautical VFR chart for visual navigation below 5000 feet. 1:250 000 scale, with detailed surface topographical detail based on Ordnance Survey charts. Particularly well suited to helicopter, microlight, glider and farm strip flying.
Controlled Airspace (Military & Civil) is depicted to Alt 5000ft or FL50.
Terrain contours shown above 200ft AMSL
Obstacles shown above 300ft AGL
Airfield ICAO idents
Radio initial contact frequencies